Al - Sâlt

The old capital of Jordan

---





This ancient town was once the capital of Jordan. A half-hour drive northwest from Amman transports you back in time to a town of picturesque streets and dazzing houses from the late Ottoman period, with their characteristic long-arched windows.

It's the ideal place for admiring the architecture, stopping off at the small museum, and finishing up at Salt Zaman, a lovely restored old buildng in the heart of the town, charmingly furnished with antiques and handicrafts.

Salt also houses a Handicrafts School where you can admire traditional skills of ceramics, weaving, silkscreen printing, and dyeing.

What to buy from Jordan
Click on these Pictures

Jordanain
Souvenir
stamps



Embroideries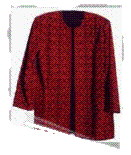 Web Design
5 pages
For
US$ 70.00
Only